Natural Progesterone Treatment Options
Sadly, medical researchers have failed for decades to study in detail the multitude of beneficial effects of natural progesterone. Natural progesterone cream or micronised progesterone capsules have stood the test of time as an effective, safe and reliable mode of administration for the management of progesterone deficiency conditions.
There are other forms of natural progesterone treatment options such as lotions, gels, sprays and troches have not proved to be as effective as natural progesterone cream for the management of symptoms. If one Googles "natural progesterone cream" there are dozens of products claiming to be the "best" or "authentic" natural progesterone creams. Just how does a woman contemplating using a natural progesterone cream determine which is the product most suited to her requirements?
Understanding the basics of the various manufacturing processes is a good start in determining what constitutes a quality natural progesterone treatment cream. Standards of manufacture and clinical efficacy are the two yardsticks by which to assess the most superior natural progesterone creams available.
There are three standards of natural progesterone cream production.
• Pharmaceutical grade
• Cosmetic grade
• Compounded products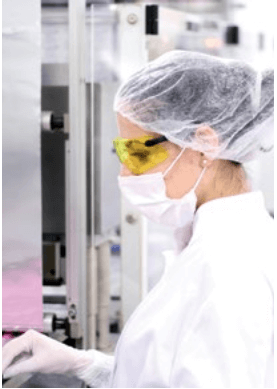 Pharmaceutical Grade – manufacture operates to international standards of Good Manufacturing Practice (GMP). GMP standards demand all production processes are standardised and controlled from the raw material procurement through to the expiry date of the finished product. The rigid government controls on the manufacturing and clinical trials for efficacy guarantee the quality of the final product. Therapeutic claims are required to be substantiated and the government checks everything from the manufacturing equipment, processes used, strength and packaging (including warning labels and product documentation).
Cosmetic Grade – manufacture does not have the same rigid government rules and regulations associated with pharmaceutical grade manufacture. There are not equal obligations upon cosmetic manufacturers to deliver the same scientifically exact concentration of finished product as demanded of pharmaceutical grade products. Stability requirements of cosmetic grade products are not as onerous as for pharmaceutical grade items. Therapeutic claims of cosmetic items are limited, if claims are not substantiated.
Compounded Products – are items made by pharmacists in the confines of a pharmacy. Compounded products are made by hand on an individual patient basis. Compounded products do not undergo any form of production control, concentration, impurity, stability or efficacy testing.
The legal status in relation to access to natural progesterone creams depends upon each particular country's scheduling requirements. In the UK and Australia, natural progesterone cream is classified as a prescription only medicine. In the USA, natural progesterone creams are available over-the-counter provided manufacturers make no therapeutic claims for the products. In the USA, disclosure on the labels of the concentration of progesterone within the finished product can be "ambiguous".
There is only one pharmaceutical grade natural progesterone cream available worldwide, a 3.2% or 10% progesterone cream called ProFeme.
In Australia, natural progesterone cream requires a medical practitioner's prescription. Other countries do not. Tesotmeds ship worldwide without the need for a prescription.
What Are The Side Effects Of Using Natural Progesterone?
Some natural progesterone creams, like ProFreme, have a very low toxicity and side effects. The most commonly reported side effects revolve around a similar feeling to that of being pregnant:
• Tender breasts
• Fatigue
• Mood swings
• Constipation or diarrhoea
• Headache
• Muscle or joint pain
• Occasional breakthrough bleeding (spotting)
• Fluid retention
• Dizziness
If these occur, a simple adjustment of dose usually resolves the problem. If they are to occur, side effects are usually experienced at the onset of treatment and are considered a positive sign. They usually resolve themselves fully within 10 days of a dose reduction and often sooner.
Can Homeopathic Or Herbal Treatments Be Used Instead?
Homeopathy is a complementary therapy that runs on the basic theory that you can cure a something based on the ingestion of that same something. So, if a substance causes a disease, then you can cure it by taking a very minute, diluted amount of the same substance.
You can try going down this route to recovery but you have more guarantee of success by using progesterone.
More information on natural progesterone
Progesterone Deficiency & Oestrogen Dominance
Natural Progesterone Treatment Options
Natural Progesterone v's Synthetic Progestins
The Progesterone Deficiency Assessment Questionnaire
The information in this article has been taken with permission from the official Lawley booklet on Understanding Progesterone