AndroForte? AndroGel?
How to know which is the right one for you? This chart will help you decide:
It is difficult to decide which product to use to treat low testosterone. There are a lot of great options out there. Shots, supplements, cream, gel, etc. So how is one meant to decide? We have put together a chart about the differences between AndroForte and AndroGel, two of the leading testosterone products on the market. Good luck choosing!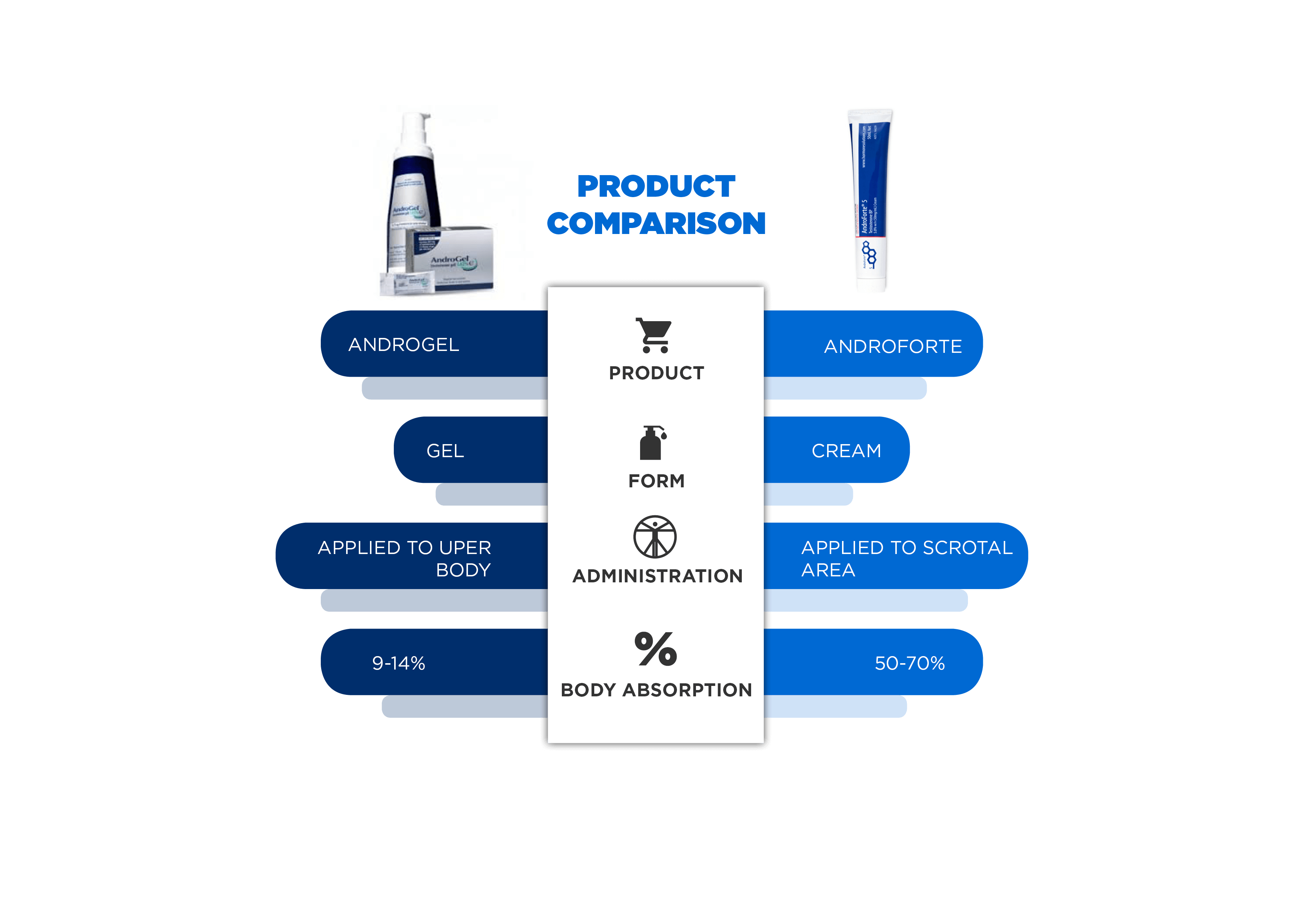 Here are a few testimonials from our happy AndroForte customers:
"I have been using AndroForte 5 for months the results are amazing. My test levels are back up. I have lost fat and gained muscle and my sex drive is back to where it was 20 years ago. I'm 58 years old. I will continue to purchase AndroForte over AndroGel. Plus you get more servings 50 compared to 30 that you get from AndroGel".  – GMV
"I have been using this product for over two years. It works wonders for your well being …. For your intimate times and to reverse the age of times. At 52, I never felt better. People often compliment my looks. My energy. My positive look in life. It is a wonder cream and easy to use".  – Paolo
"Been using the product for a while now, best customer service and the product really helps and will continue to use it. So much safer than injections". – Anonymous
" have been taking AndroForte 5% now for 5yrs. I am 64 yrs young I weigh 165lbs down from 188lbs. My body fat content is 11%, my blood pressure is 104/68 and my pulse is 58 at rest! I have never felt better in my life thanks to Saul and Androforte 5%. My Girlfriend is ten years younger than me and has a hard time keeping up! This Stuff is GREAT! Thanks Again, forever young"! –Jerry U.
Questions? Comments? We would love to hear from you!